Broighter Gold Black Truffle Infused Rapeseed Oil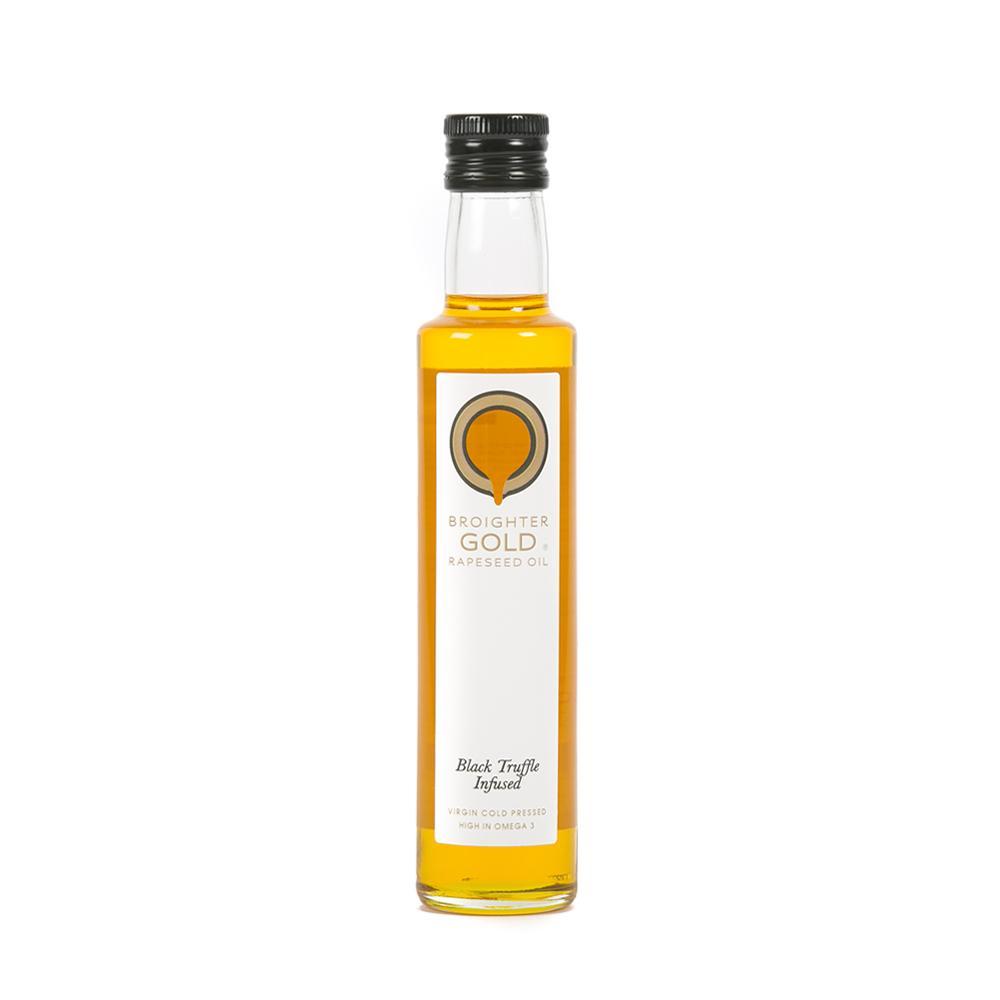 From Liquid Gold to our NEW BLACK GOLD! "Gourmet Range..."
Virgin Cold Pressed Black Truffle Infused Oil!
With its unique, earthy flavour, our Black Truffle infused will turn even the simplest of Truffle infused will turn even the simplest of dishes into a mouth-watering delicacy.  Perfect for pasta, potatoes, pizza, rice dishes, fish and eggs.  Let your imagation & creative flair free to add a new & unique touch to your recipes.  Delicious drizzled. 

The reclaimed land is unique to Broglasco on which they grow a single variety seed to ensure their #Liquid Gold has a distinctive milder taste and rich golden colour.

A good source of Omega 3, as it has ten times more Omega 3 than Olive oil, and half the saturated fat. High smokepoint 220°.  Perfect for stir frying, roasting, baking, frying, marinades, and salad dressings.
Suitable for Gluten, Vegan, Dairy Free Diets, & GM Free.
Can be used for dressings, marinades, and cooking!
Bottle Volume: 250ml & 5 litre jar