Broighter Gold Black Truffle & Wild Porcini Mushroom Oil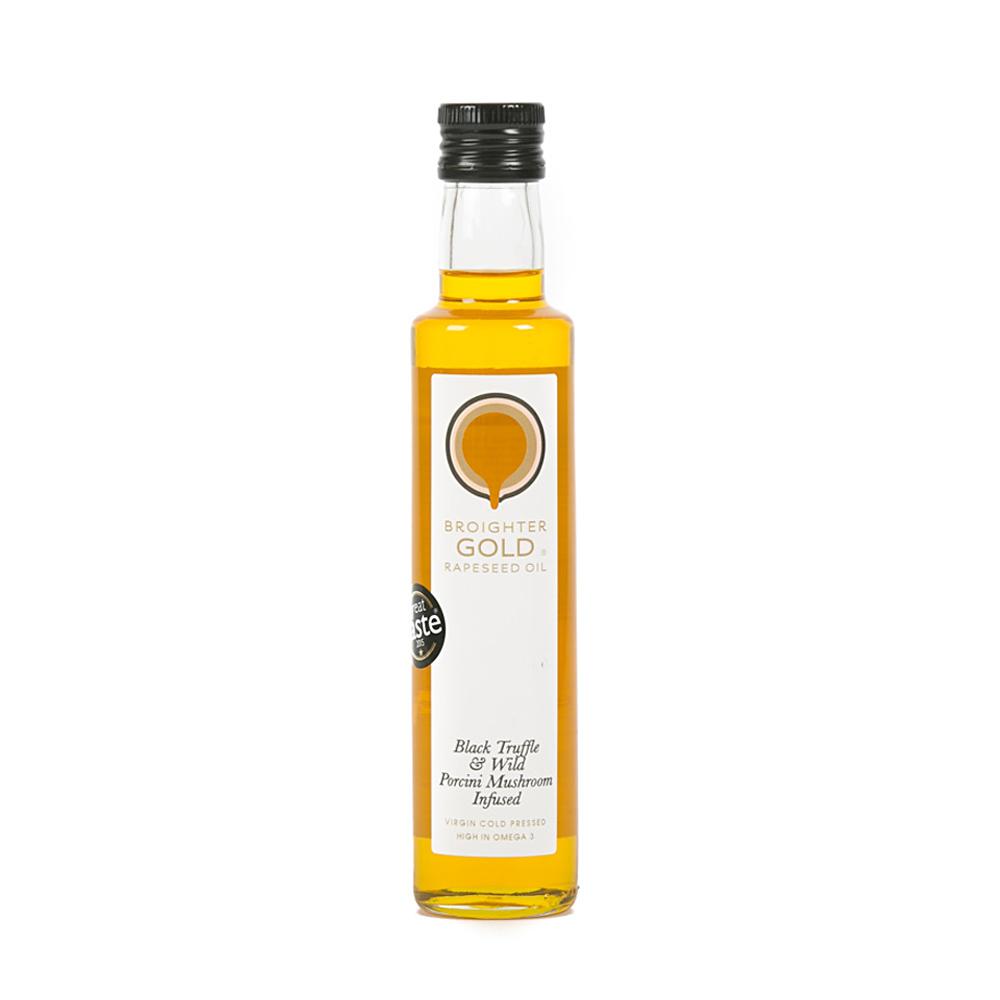 From Liquid Gold to our NEW BLACK GOLD! "Gourmet Range..."
Our Black Truffle and Wild Porcini Mushroom infused will turn even the simplest of dishes into something extra ordinary. 
With its unique earthy understones, it is perfect for pastas, potatoes, pizza, rice dishes, soups, sauces & eggs.  Let your imagination & foodie flair free to add a new & unique touch to your recipes. Delicious drizzled.
Virgin Cold Pressed Black Truffle and Wild Porcini Mushroom Infused Rapeseed Oil!
Can be used for dressings, marinades, and cooking!
Bottle Volume: 250ml & 5 litre jar.