Buy 9 Bottles - 15% Discount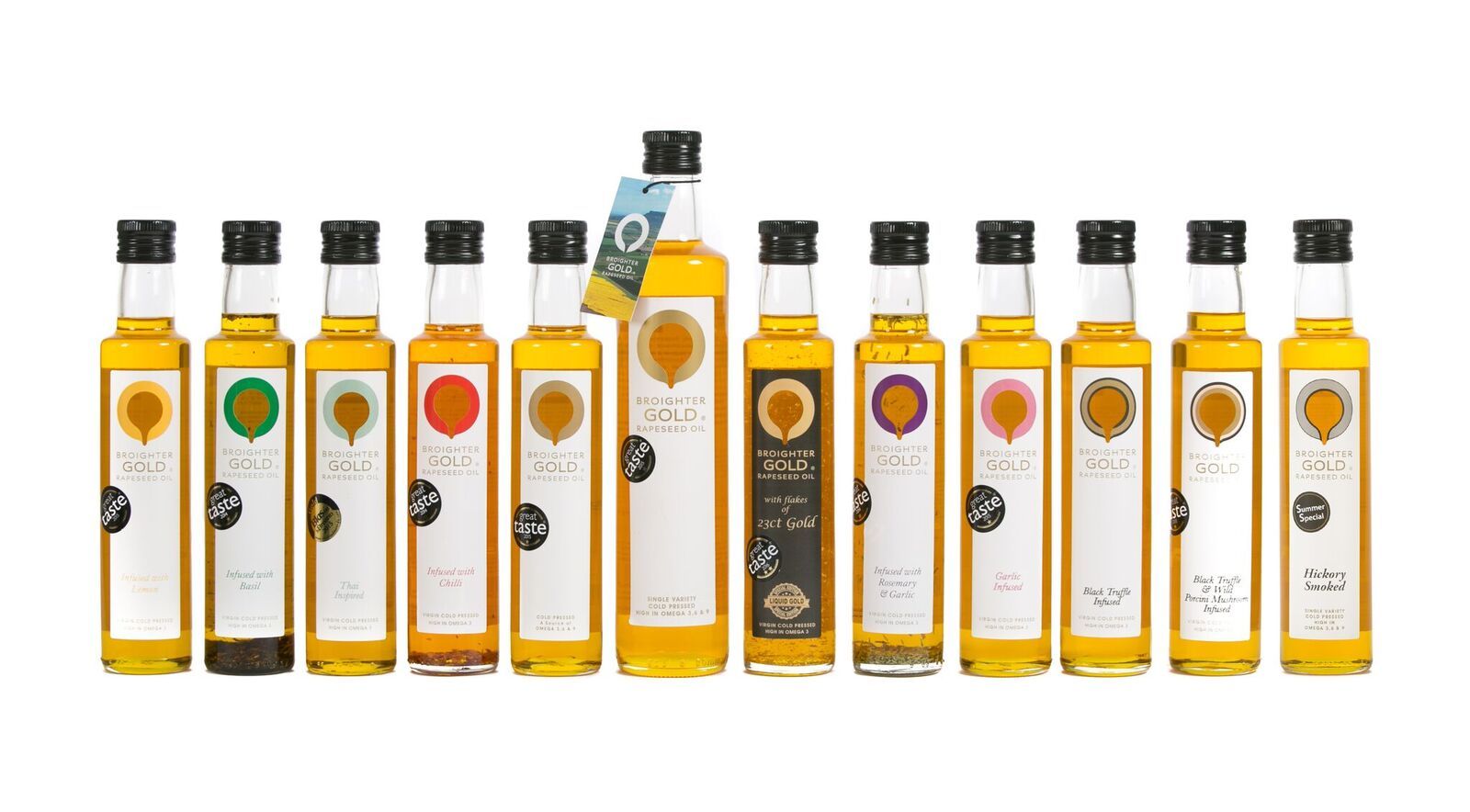 Cold Pressed Rapeseed Oil - Buy any 9 bottles* of our Plain or Infused Range, and get 15% discount off your total order.
You can pick from Basil, Lemon, Chilli, Rosemary and Garlic, Garlic, Thai, Hickory rapeseed oil. 
Our infused rapeseed oil range is a great addition to any kitchen. They can be used for dressings, marinades, and cooking!
Bottle Volume: 250ml
Please state which oils you want in the box, then email info@broightergold.com with your name, order number and the list of products.  
*Please note that our 23ct gold leaf is not included in this offer, no other variants can be added to this offer.  We can not apply any other discounts.