Broighter Gold Garlic & Rosemary Infused Rapeseed Oil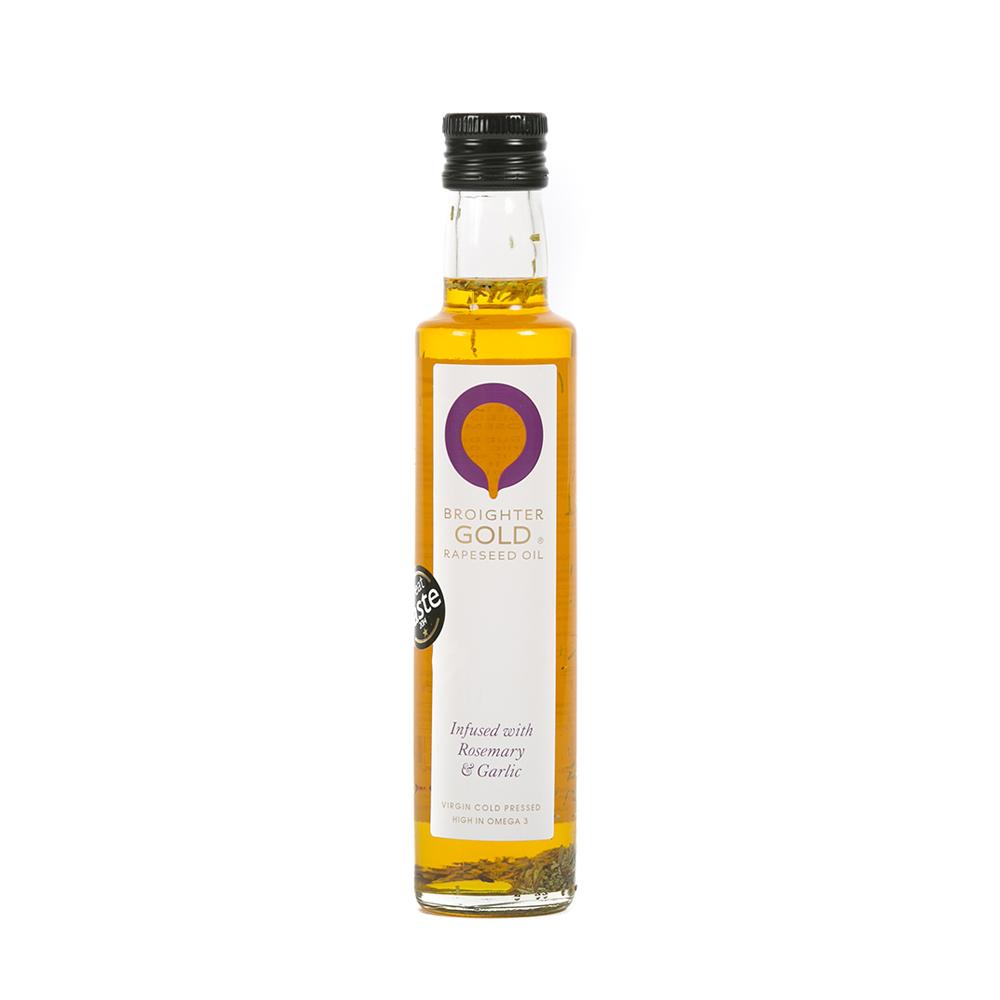 Cold Pressed Garlic & Rosemary Infused Rapeseed Oil
Our Rosemary and Garlic is so versatile we use it everyday in our kitchen.  Its perfect for roasting meat, roasting potatoes, or vegetables.  Lovely used as a dipping oil.  Why not try a splash on your salad to add flavour to your plate!
A good source of Omega 3, as it has ten times more Omega 3 than Olive oil, and half the saturated fat. High smokepoint 220°.  Perfect for stir frying, roasting, baking, frying, marinades, and salad dressings.
Suitable for Gluten, Vegan, Dairy Free Diets, & GM Free.
Our infused rapeseed oil range is a great addition to any kitchen. They can be used for dressings, marinades, and cooking!
Available in 250ml and 5Litres