Broighter Gold Hickory Smoked Infused Rapeseed Oil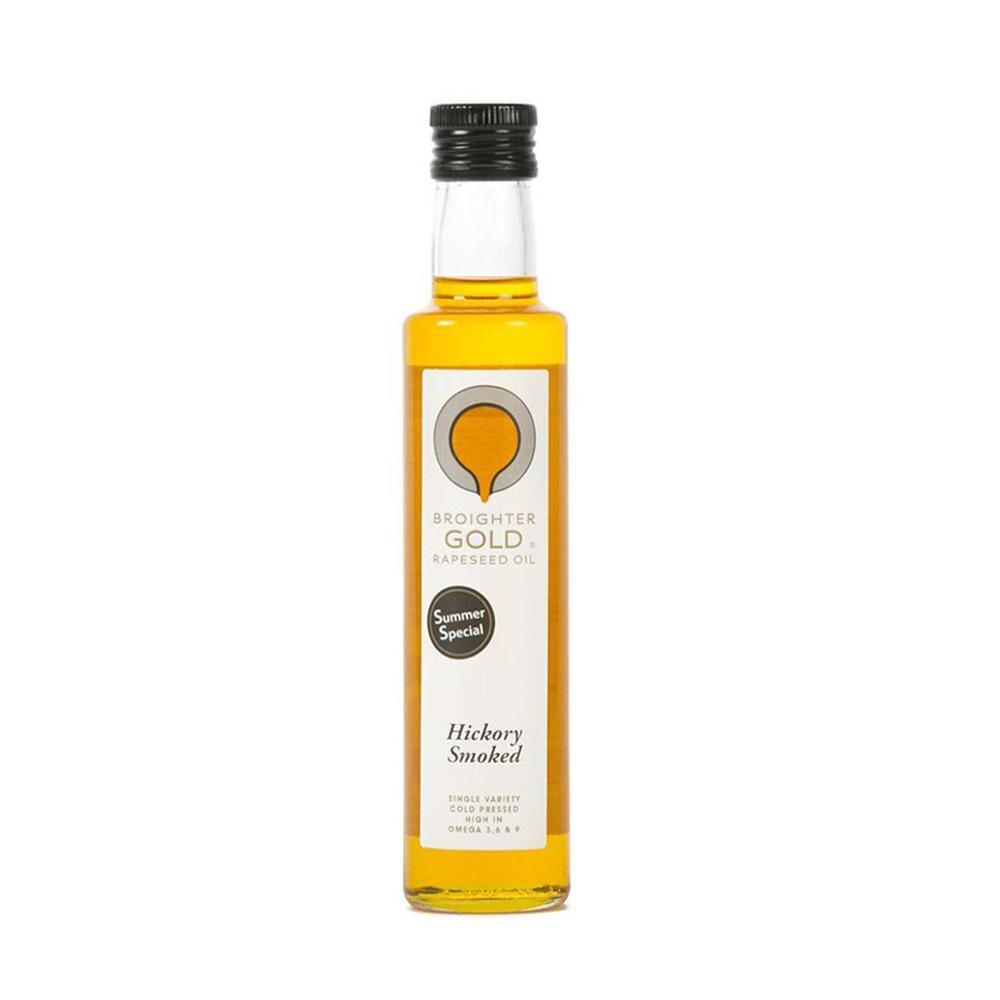 Virgin Cold Pressed Hickory Smoked Infused Rapeseed Oil
Hickory is perfect for drizzling adding a smokey twist to your salad dressing.  We love roasting/baking our potatoes to give them a rich flavour and crispy skin.  Try marinading your pork/meat or chicken to create a robust pulled dish or just sear your meat.
I  used our hickory smoked oil to start of my veg for soups.  I also love using it for dishes on the BBQ.  I like to add it with some balsamic as a dipping oil.
A good source of Omega 3, as it has ten times more Omega 3 than Olive oil, and half the saturated fat. High smokepoint 220°.  Perfect for stir frying, roasting, baking, frying, marinades, and salad dressings.
Suitable for Gluten, Vegan, Dairy Free Diets, & GM Free.
Our infused rapeseed oil range is a great addition to any kitchen. They can be used for dressings, marinades, and cooking!
Bottle Volume: 250ml & 5 Litre Jar