Broighter Gold Lemon Infused Rapeseed Oil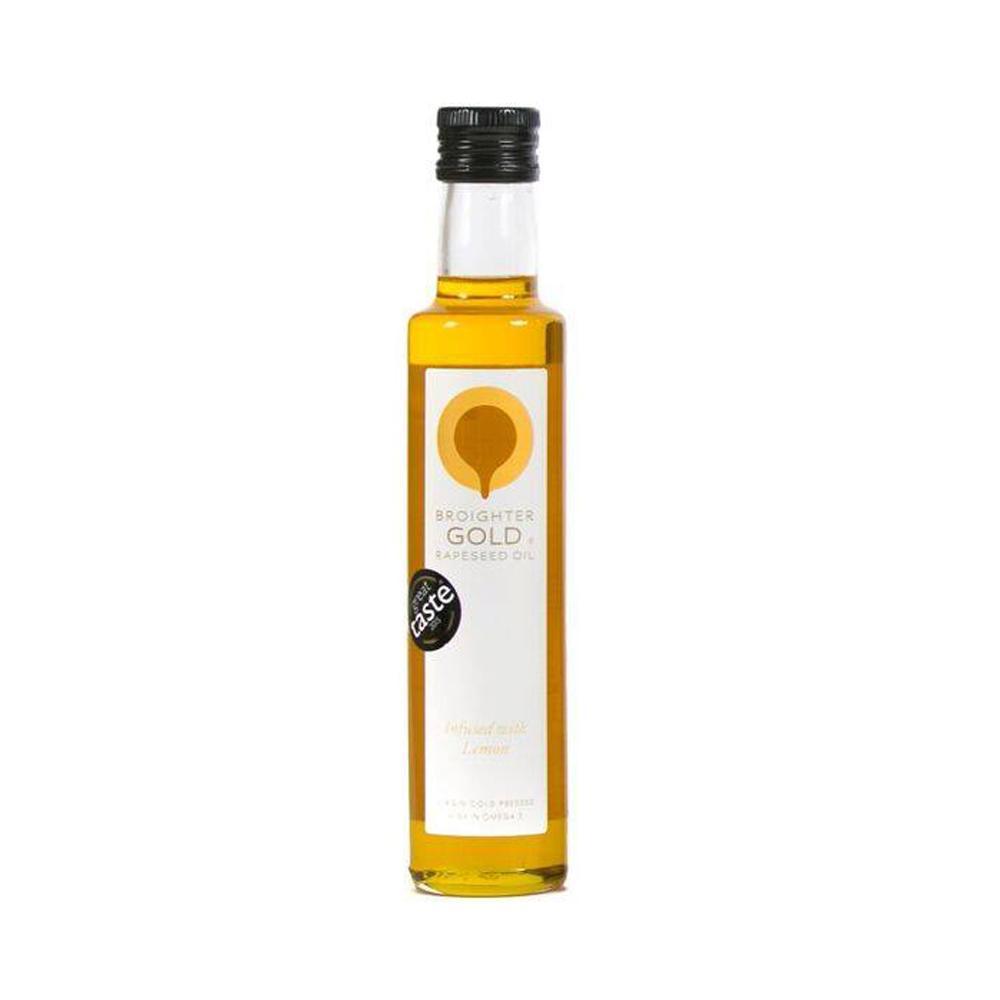 Cold Pressed Lemon Infused Rapeseed Oil
Our gourmet lemon infused oul is one that I cant do without in my larder.  Its so simple to make subtle changes to any dish such as fish or chicken.  Great for baking lemon or carrot cake leave them so moist.  I love our lemon oil for salads. 
A good source of Omega 3, as it has ten times more Omega 3 than Olive oil, and half the saturated fat. High smokepoint 220°.  Perfect for stir frying, roasting, baking, frying, marinades, and salad dressings.
Suitable for Gluten, Vegan, Dairy Free Diets, & GM Free.
Our infused range is a great addition to any kitchen. They can be used for dressings, marinades, and cooking!
Available in 250ml and 5Litres