Broighter Gold Thai Infused Rapeseed Oil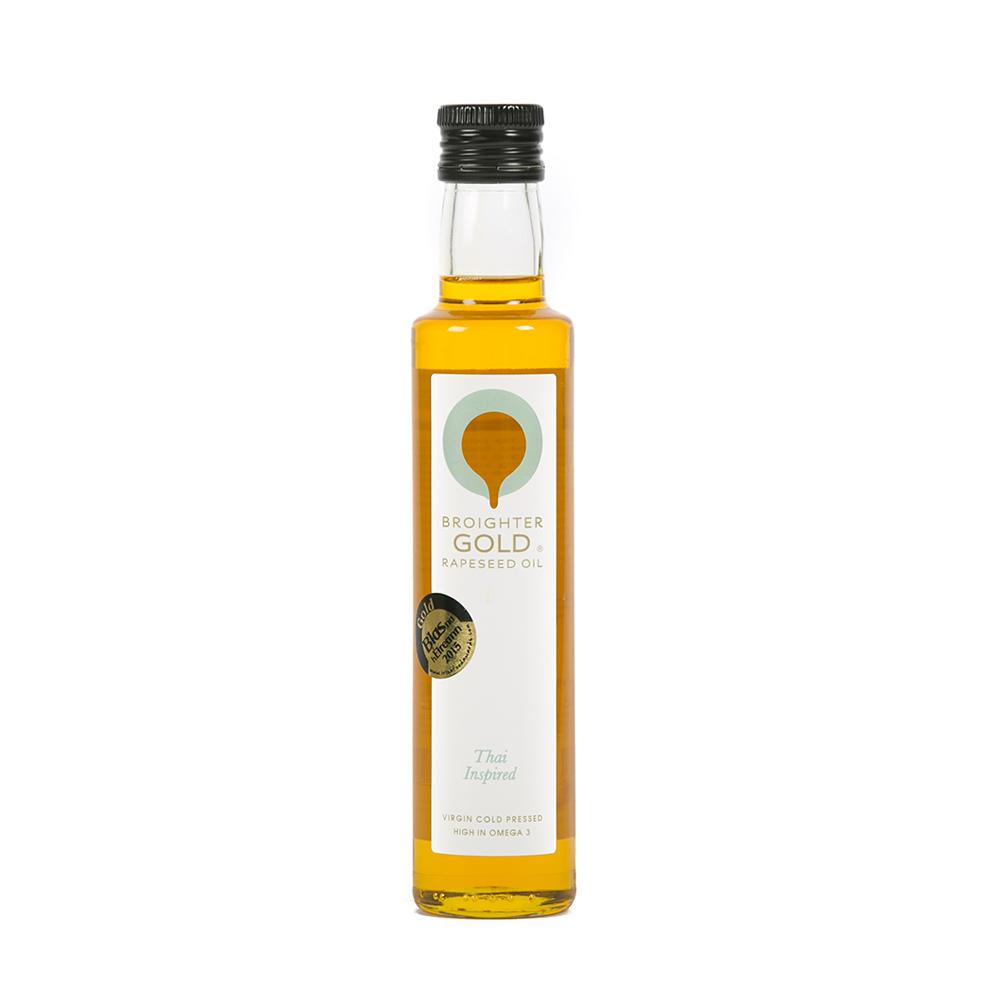 Cold Pressed Thai Infused Rapeseed Oil
Our infused rapeseed oil range is a great addition to any kitchen. They can be used for dressings, marinades, and cooking!
With strong aromatic components and a spicy edge allowing you to add some zing to any home cooked dish.  We've created a mix of warming spcies and fresh crisp flavours, making it the perfect oil for stry-fries, marinades, seafood, marinades, seafood or a lively dipping oil with friends. 

Thai is lovely for:-
fish
stirfrys,
pork with some soy sauce and honey and reducing down
left over rice or pasta as a dressing add in some salad or some vegetables for a very tasty lunch.
chicken
vegetables
dipping oil with Balsamic Vinegar
 A good source of Omega 3, as it has ten times more Omega 3 than Olive oil, and half the saturated fat. High smokepoint 220°.  Perfect for stir frying, roasting, baking, frying, marinades, and salad dressings.
Suitable for Gluten, Vegan, Dairy Free Diets, & GM Free.
Bottle Volume: 250ml & 5 litre jars